Neck Lift
Defy Time and Age
Getting a neck lift at Boise Plastic Surgery and Boise Hand Center by Dr. Cole can make a drastic difference in your appearance and give you back the youthfulness and confidence you may have been lacking. Dr. Cole is an experienced plastic surgeon passionate about empowering his patients to look and feel their best. He works closely with each individual to establish a personalized treatment plan that fits their unique goals, considering the patient's medical history, aesthetic desires, lifestyle, and other factors.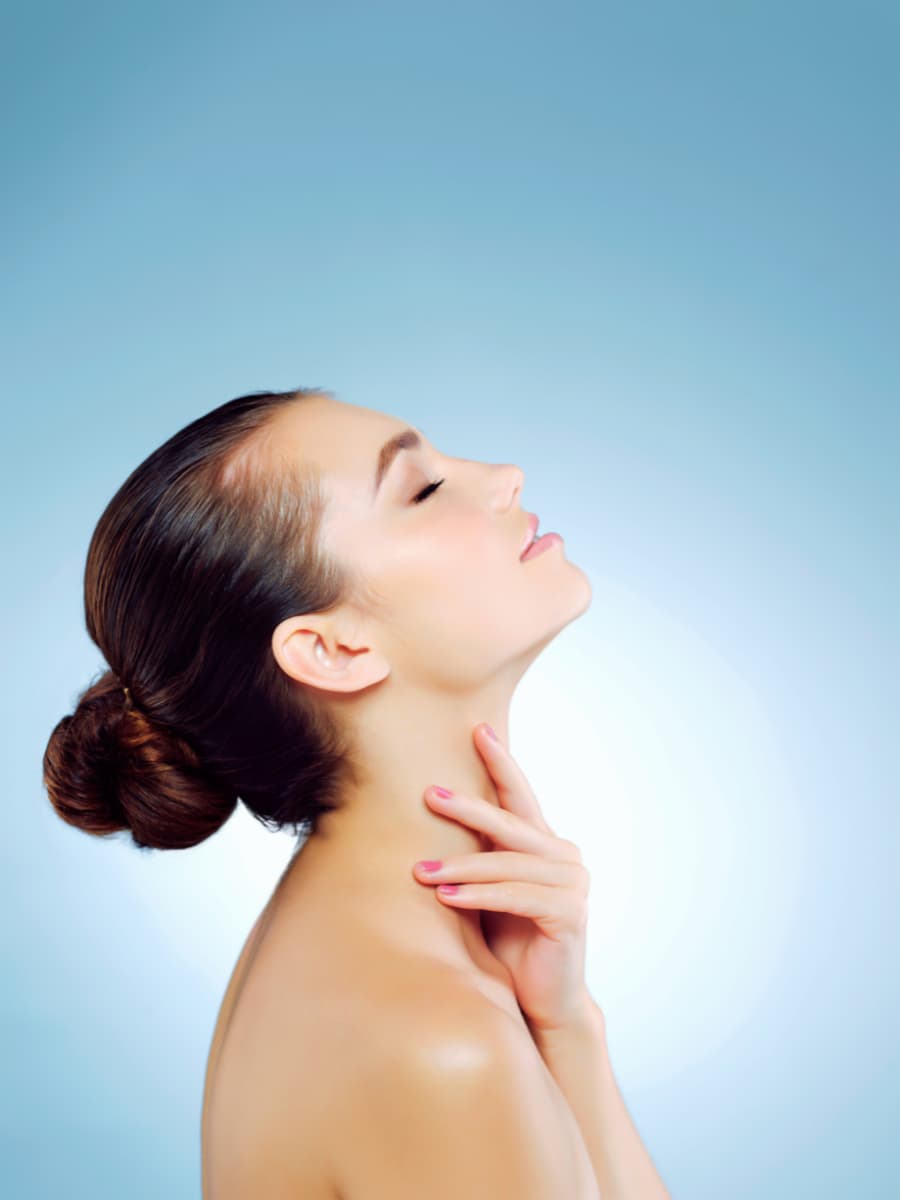 Dr. Cole has years of experience helping patients look and feel better about themselves through expertly executed procedures. To ensure the highest quality of results, he uses only the most advanced technology and techniques available today. His team prides itself on providing exceptional care for every patient – from pre-operative education to post-operative follow-up – so they can achieve their desired outcome with minimal downtime or discomfort. With Dr. Cole's expertise, knowledge of plastic surgery techniques, and commitment to patient safety and satisfaction, you can trust that your neck lift procedure will successfully achieve your desired look.
1. Refresh Your Appearance:
Patients can expect several positive results. These include an improved neck contour for a more refined look, removal of wrinkled skin for smoother texture and even tone, and elimination of stubborn fat that causes a double chin. What is great about having your neck lift done by an experienced surgeon is that all these enhancements look incredibly natural.
3. Minimally Invasive Procedure:
It can be done in under two hours with anesthesia depending on the patient's specific case and needs. You may experience minor swelling and bruises following the procedure, which should go away within two weeks of treatment.
2. Enhanced Confidence with Neck Lift:
Not only will you feel great about the physical improvements that come from having a neck lift, but you'll also experience a boost in confidence due to how your new profile looks. You will have a slimmer-looking profile overall and fewer wrinkles around your face and jawline, making you appear younger than you are.
4. Long Lasting Results:
One of the most attractive benefits of getting a neck lift is that it produces enduring results, lasting anywhere from five to fifteen years or longer if proper care is taken after surgery.
How is a Neck Lift Performed?
A neck lift is a surgical procedure used to improve the appearance of the skin in the neck area. It involves removing excess skin or fat, firming up underlying muscles, and tightening loose neck skin. Liposuction is sometimes used to remove excess fat from the neck area; however, this is not always necessary.
Dr. Cole is experienced in performing these procedures while minimizing any visible scarring so that they are nearly invisible when placed under the chin. Patients should consider it a significant procedure requiring general anesthesiology, not local anesthesiology. A neck lift should only be performed by a board-certified facial plastic surgeon for optimal safety.
There is no prescribed age for a neck lift as it depends on how you feel about your appearance and when you decide that the changes brought about by a neck lift are worth it.
How To Recover From a Neck Lift
Recovering from a neck lift can be difficult, and following Dr. Cole's post-operative instructions is essential for ensuring a successful recovery.
Immediately following the procedure, you should keep your post-op dressings on for two days and clean incisions for about two weeks. Bruising and swelling are expected to last between 7-10 days. To help reduce the discomfort associated with recovery, Dr. Cole will prescribe pain medications. Patients are typically off narcotics after 2-3 days and off all pain medication by day 5-7.
Additionally, patients should avoid heavy lifting and strenuous exercise for four weeks after their surgery, and no more than 5 lbs. should be lifted during this time.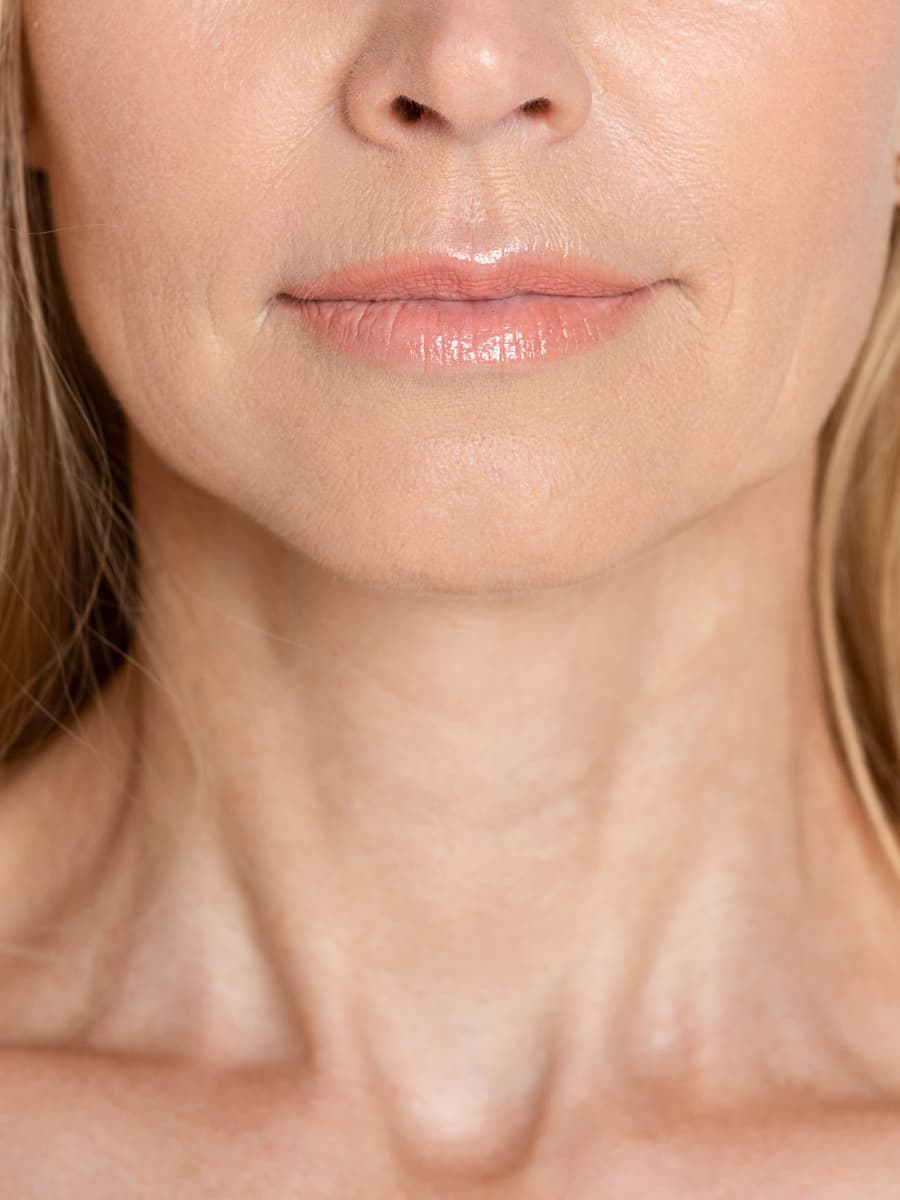 PPTo further aid in recovery, sleeping upright in a recliner chair or couch is recommended for 2-3 days, or you can make an elevated "pillow bank" in bed to keep your head elevated until you are comfortable enough to lay flat without any discomfort.
It is important to avoid applying ice directly onto the neck area during the recovery process, as this can irritate the skin and cause damage to underlying tissues.
These tips will help ensure a successful and comfortable recovery from a neck lift procedure.
Meet Dr. Patrick Cole, Winner of Top Doctor's Prestigious Best Plastic Surgeon in Boise, Idaho, for 2020, 2021, 2022 and Counting!
Are you looking for a life-changing neck lift by a highly awarded and regarded board-certified plastic surgeon? Look no further than Dr. Cole at Boise Plastic Surgery and Boise Hand Center!
Dr. Cole and our incredible team provide advanced and personalized care to ensure you get the best possible outcome from your procedure. Dr. Cole has extensive experience in artfully sculpting necks with natural results that will leave you feeling youthful and rejuvenated. With our state-of-the-art facilities, you can rest assured that your procedure will be safe and effective. Patients will meet and discuss any procedures and treatments options personally with Dr. Cole during all appointments.
In addition to being renowned for his skillful work, Dr. Cole is celebrated for his commitment to leading-edge technology and innovative treatments. Contact us today to learn more about how we can help transform your look!